LUX DC 235-150/8
High speed pouch machinery with an unique dual motion system composed of an intermittent module for pouch forming and a continuous module for product filling.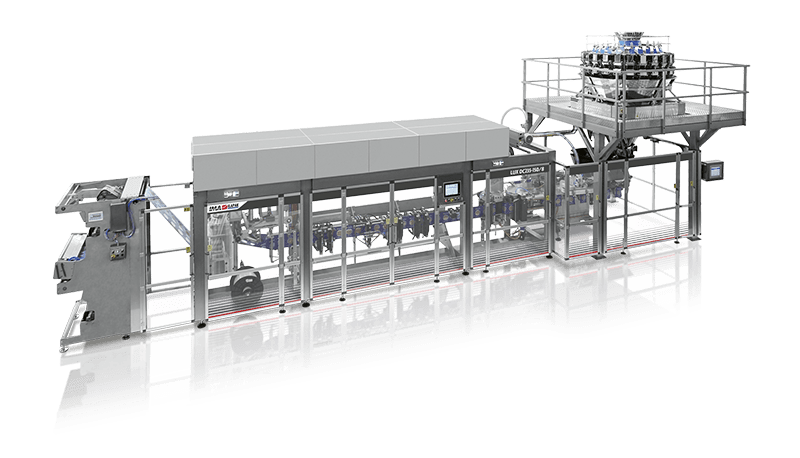 Ideal for a wide number of bag dimensions, as well as the possibility to equip the Doy pouches with re-closable zipper, shaped round corners, easy open tear notch and hole punch.
Given its versatility, this machine is suitable for following applications:
Cheese (Parmesan, Mozzarella, snacks like cubes and sticks, grated, semi-hard, hard)
Candies, Chocolate & Snacks (wrapped or naked candies, wrapped or naked chocolates, hard or soft sweets, jellies or marshmallows)
Cereals (breakfast cereal, biscuits, flakes, all kinds of dry products).
LUX DC 235-150/8 and WA 24/10 - for solid pet food in doypack stand up doy pouch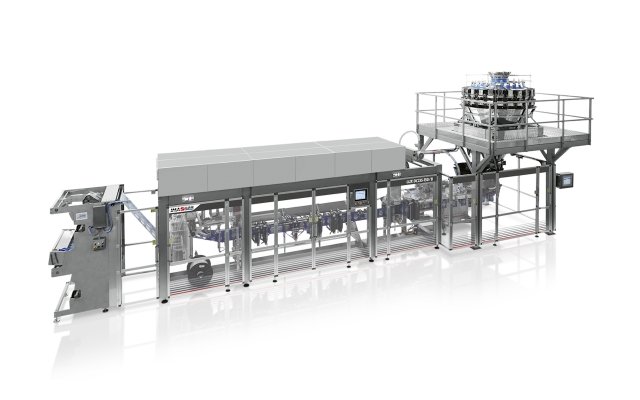 want to learn more? leave your contact details to access all the pdf and video content on ilapak.com.
Gallery