Delta WW OF-HSX
First-class flow wrapper platform for wipe industry
High-speed flow wrapping platform with open frame structure specially designed to meet the wet wipes industry needs. The range includes two models, Delta WW OF-HS and HSX with ultrasonic longitudinal sealing system, where the HS version can also be upgraded and implemented at a later stage to achieve top-end HSX's features and performances.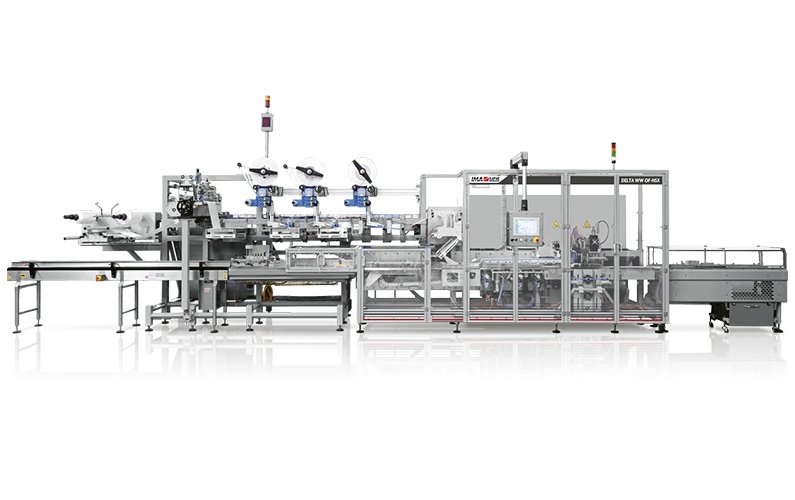 The Delta WW OF-HSX (ATEX version) is a full ATEX compliant machine, ISO cleanroom featured, 100% electric - without pneumatic features- and equipped with ultrasonic longitudinal sealing system and last generation sealing head with special profile jaws suitable for new generation sustainable materials.
Energy saving, thanks to less heating, and sustainability are the key aspects of this cutting-edge solution, capable to ensure with the same configuration of the sealing elements, up to 170ppm with traditional laminated films and up to 130ppm with fully recyclable materials.
Delta WW OF-HSX for stack of wet wipes in pillow bag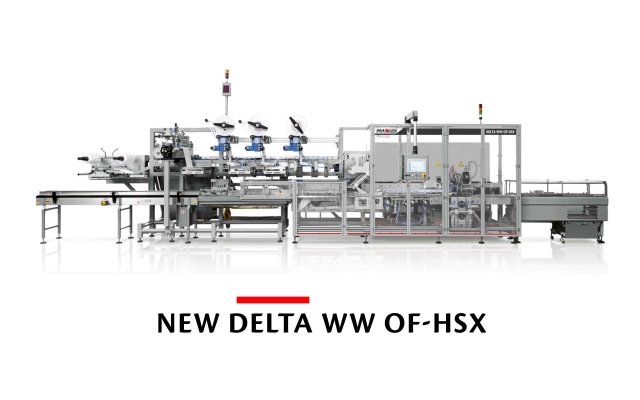 want to learn more? leave your contact details to access all the pdf and video content on ilapak.com.