WEIGHTRONIC WA 14
An ultra-hygienic multihead combination weigher that is suitable for a full wash-down environment, available with small, medium and large volume hoppers for high speed applications with lowest give-away.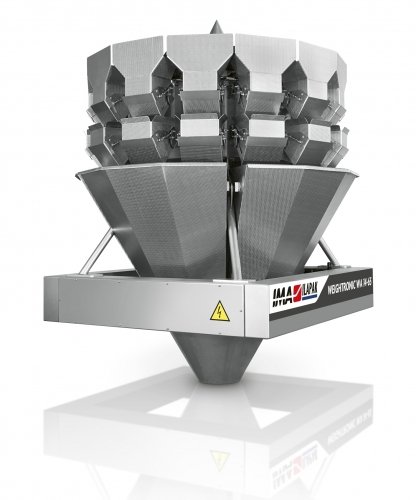 One of a suite of food weighing solutions for free flowing and non-free flowing products, this weigher promises outstanding accuracy, reliability and flexibility. Ilapak's multihead weighers are tailored to match each customer's products, to consistently and precisely weigh across a very wide spectrum of weights and speeds.
Weightronic 14 - 50 - Freemium - Vegatronic 2000 - Meat & Poultry - VPB
Vegatronic1000 - Freemium - Weightronic 14_65 - Produce Cut salad Vertical - pillow bag
Vegatronic 2000 OF - Freemium- Weightronic 14-25 - Rice Block bottom
Weightronic 1400 - Freemium - with Netclipper for Citrus
Smart Weightronic 1400 - Freemium - Produce potatoes - Horizontal Pillow
Vegatronic 6000 Weightronic WA 1465 - Freemium- Produce Salad - vertical pillow - A
Vegatronic 2300 Weightronic 14-50 - Freemium - Meat frozen hamburgers - A
want to learn more? leave your contact details to access all the pdf and video content on ilapak.com.